Liquidity management and profitability of Textile sector of Pakistan
Keywords:
Returns on Assets, Liquidity Management, Profitability, Quick Ratio
Abstract
Liquidity management is critical for a company's financial management and profitability. This study intends to analyze the effect of liquidity management on the functioning of 15 companies from the textile sector listed at the Pakistan Stock Exchange (PSE) for five years. The secondary data was obtained from the annual reports of these companies. Correlation and regression analysis were applied for data analysis. The results reveal that the current ratio and creditor payment period have a negative and considerable effect on the return on assets (ROA). In contrast, the quick ratio and inventory sales period positively correlate with profitability (ROA). Yet, the debtor collection period has a worse and exceptional impact on the firms' profitability. As a result, it is suggested that the textile industry in Pakistan should consider liquidity management as an important tool to increase profitability.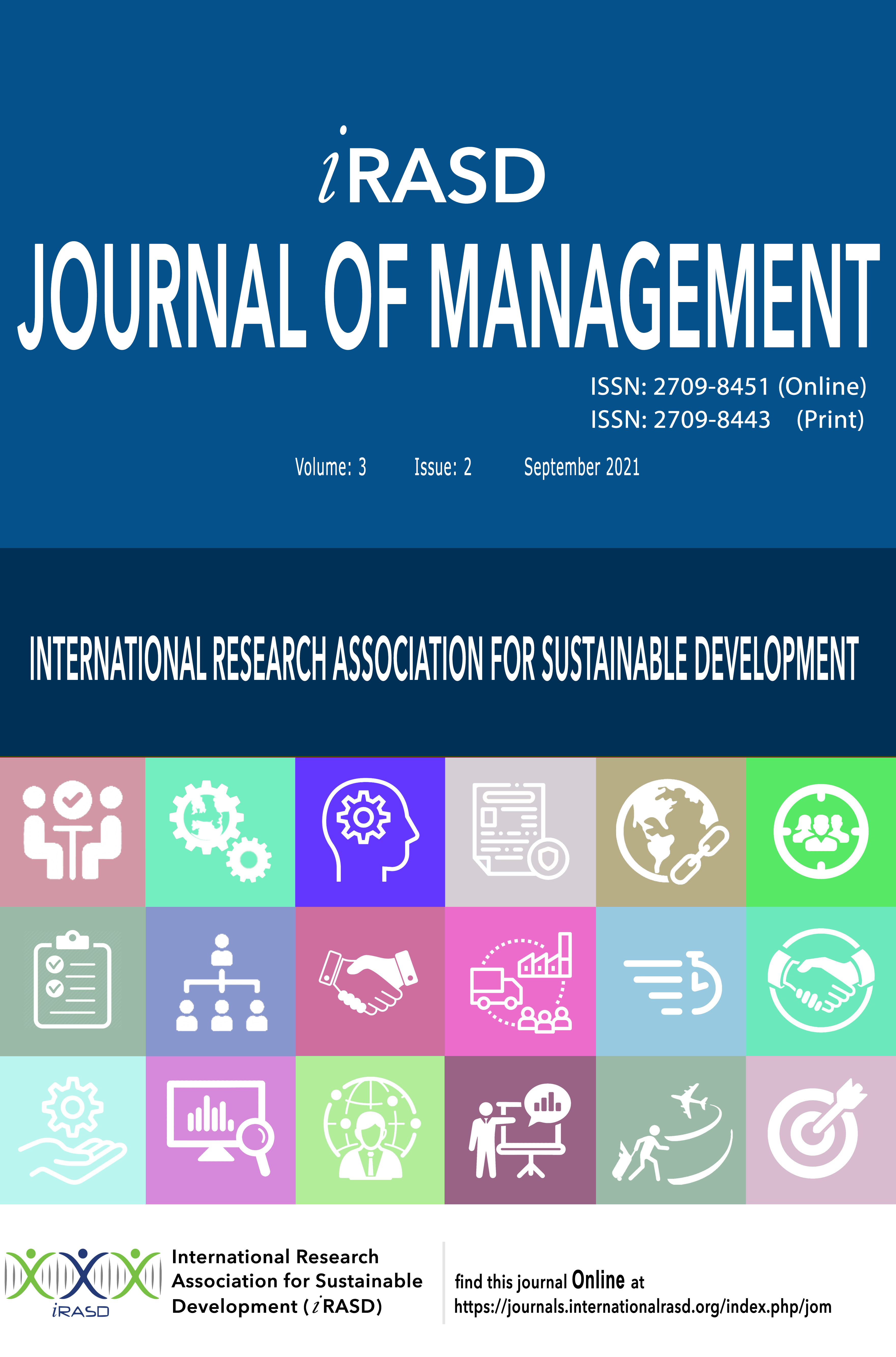 Downloads
How to Cite
Hameed, A., Hussain, A., Marri, M. Y. K., & Bhatti, M. A. (2021). Liquidity management and profitability of Textile sector of Pakistan. IRASD Journal of Management, 3(2), 97–104. https://doi.org/10.52131/jom.2021.0302.0029
License
Copyright (c) 2021 Abdul Hameed, Altaf Hussain, Muhammad Yousuf Khan Marri, Muhammad Azhar Bhatti
This work is licensed under a Creative Commons Attribution-NonCommercial 4.0 International License.