Liquidity management and profitability of Textile sector of Pakistan
Keywords:
Liquidity Management, Profitability, Textile Sector, Return of Assets
Abstract
This research focused on the influence of liquidity management on the functioning of fifteen listed firms of Textile Sector at Pakistan Stock Exchange (PSE) for five years, from 2015 to 2019. The secondary data was gathered from the annual reports of the selected companies. For data analysis, regression analysis, descriptive statistics, and correlation are used. The study showed that the current ratio and creditor payment period have a significant negative effect on the return on assets (ROA) of the selected firms. In contrast, the quick ratio and inventory sales period have a significant positive impact on the ROA. Yet, the debtors' collection period has a significant negative impact on the ROA of the firms listed on PSE. As a result, it is advised that the textile industry in Pakistan should pay special attention to liquidity management in order to increase profitability.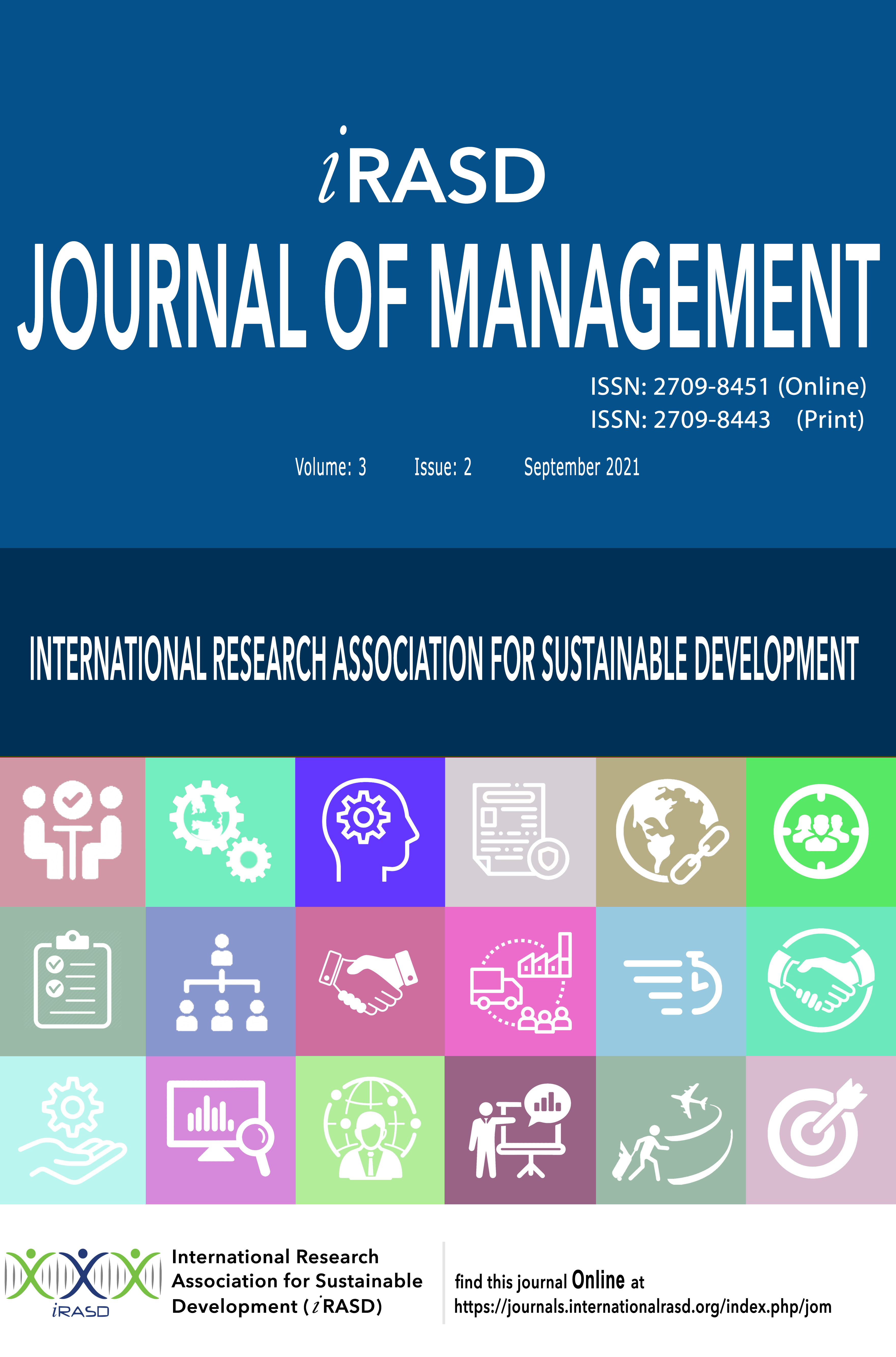 How to Cite
Hameed, A., Hussain, A., Marri, M. Y. K., & Bhatti, M. A. (2021). Liquidity management and profitability of Textile sector of Pakistan. IRASD Journal of Management, 3(2), 97–104. https://doi.org/10.52131/jom.2021.0302.0029