Understanding Affective, Normative & Continuance Commitment through the Lens of Training & Development
Keywords:
Training & Development, Affective Commitment, Normative Commitment, Continuance Commitment, Organizational Commitment
Abstract
The purpose of the study was to analyze nurses' perceptions of the benefits of training and development, as well as their commitment to the organization. Training and development and three facets of organizational commitment are studied using a quantitative survey research design. Structured equation modelling using Smart PLS 3 was used to analyze 290 of 313 responses from public sector hospitals. Training and development, according to the findings, have a strong positive relationship with affective, normative, and continuance commitment. Some of these findings have ramifications for management and administrative staff of hospitals. They must first commit their nursing staff to the hospital in order to ensure the best quality services for their patients. Nurses respond with greater affective, normative, and continuance commitment when they believe a training programmed is designed to meet their professional developmental needs.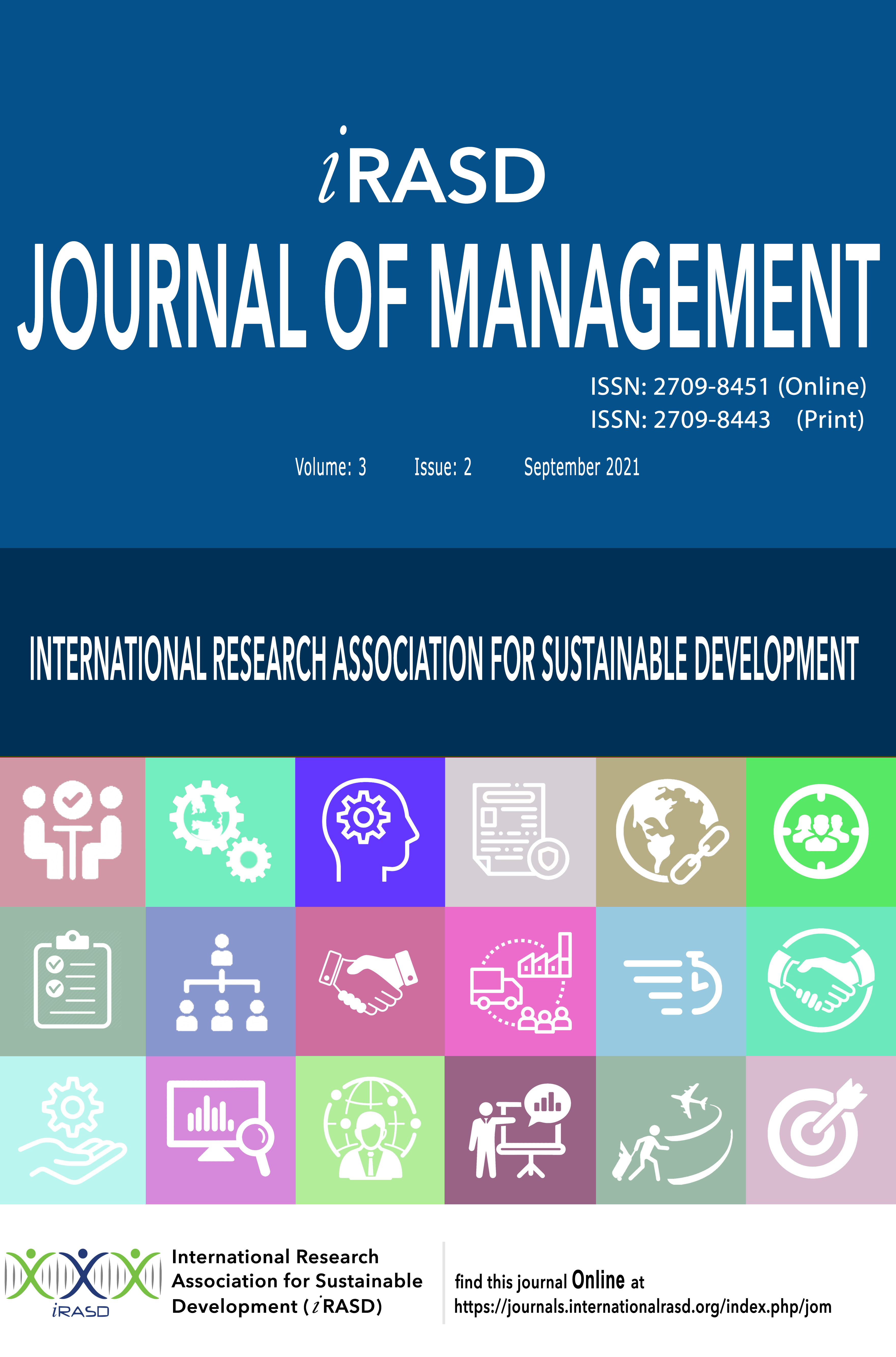 Downloads
How to Cite
Khan, A. J., Bashir, F., Nasim, I., & Ahmad, R. (2021). Understanding Affective, Normative & Continuance Commitment through the Lens of Training & Development. IRASD Journal of Management, 3(2), 105–113. https://doi.org/10.52131/jom.2021.0302.0030