Readiness For Online Learning as A Predictor of Academic Stress and Anxiety
Keywords:
COVID-19, Readiness for Online Learning, Academic Stress, Anxiety
Abstract
The present study investigated the online learning readiness as a predictor for academic stress and anxiety among graduate and undergraduate students. The sample of current study was (n = 100). Data was collected from District Sahiwal. Readiness for Online Learning Scale (McVay, 2000, 2001), Perceived Academic Stress Scale (PAS; Bedewy & Gabriel, 2015) and Anxiety Sub Scale from DASS (Lovibond & Lovibond, 1995) were used to measure the readiness for online learning, academic stress and anxiety respectively. The SPSS version 23 was used to analyze the results. The results revealed that readiness for online learning negatively predict anxiety and positively predict academic stress. While there was non-significant relationship between academic stress and anxiety. This research highlights the significance of online learning readiness to ensure students' psychological well-being.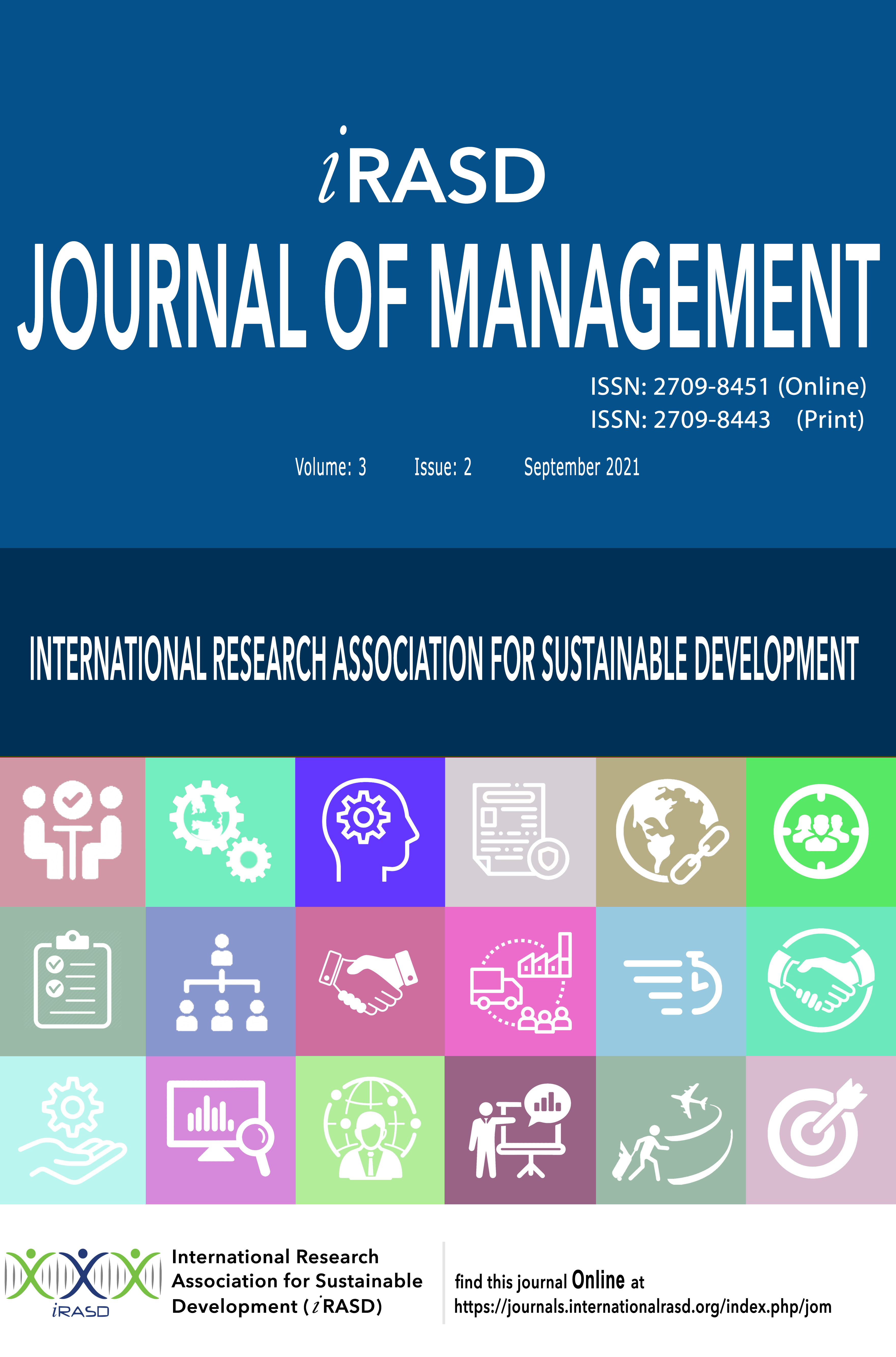 Downloads
How to Cite
Riaz, H., Tahir, W., Irfan, S., Saeed, W., & Khizar, U. (2021). Readiness For Online Learning as A Predictor of Academic Stress and Anxiety. IRASD Journal of Management, 3(2), 146–155. https://doi.org/10.52131/jom.2021.0302.0034