Where is your commitment? To organization or to their boss? IPA (Interpretative Phenomenological analysis) of employee working in Private Sector Organizations
Keywords:
Affective commitment, IPA, normative commitment, Organizational commitment
Abstract
The purpose of this study is two-folded: first, to explore the organizational commitment specifically focusing on where is employees' commitment; towards the organization or towards their jobs? Secondly, their experiences are analyzed under the situation when their skills are not appreciated by their boss to whom they perceive as incompetent. There are six in-depth interviews were conducted of employees working in private organizations in Lahore Pakistan. Interpretative Phenomenological Analysis is used to analyze transcriptions, and data analysis is performed in Nvivo 11. The finding of this study has drawn the following themes: emotions/feelings, actions, and coping strategies that are linked with social exchange theory. The social exchange process propagates the individual's emotions are aligned with norms and values of the organization, and the nature of this association engages employees with an organization on moral grounds, and this association prolongs when in return organizations treat their employees fairly. Lastly, the themes are also connected with the survival perspective because most of the coping strategies are reflecting how employees are adapting their practices according to the stressful situation, and how they are building their capacity to transform themselves according to the situation.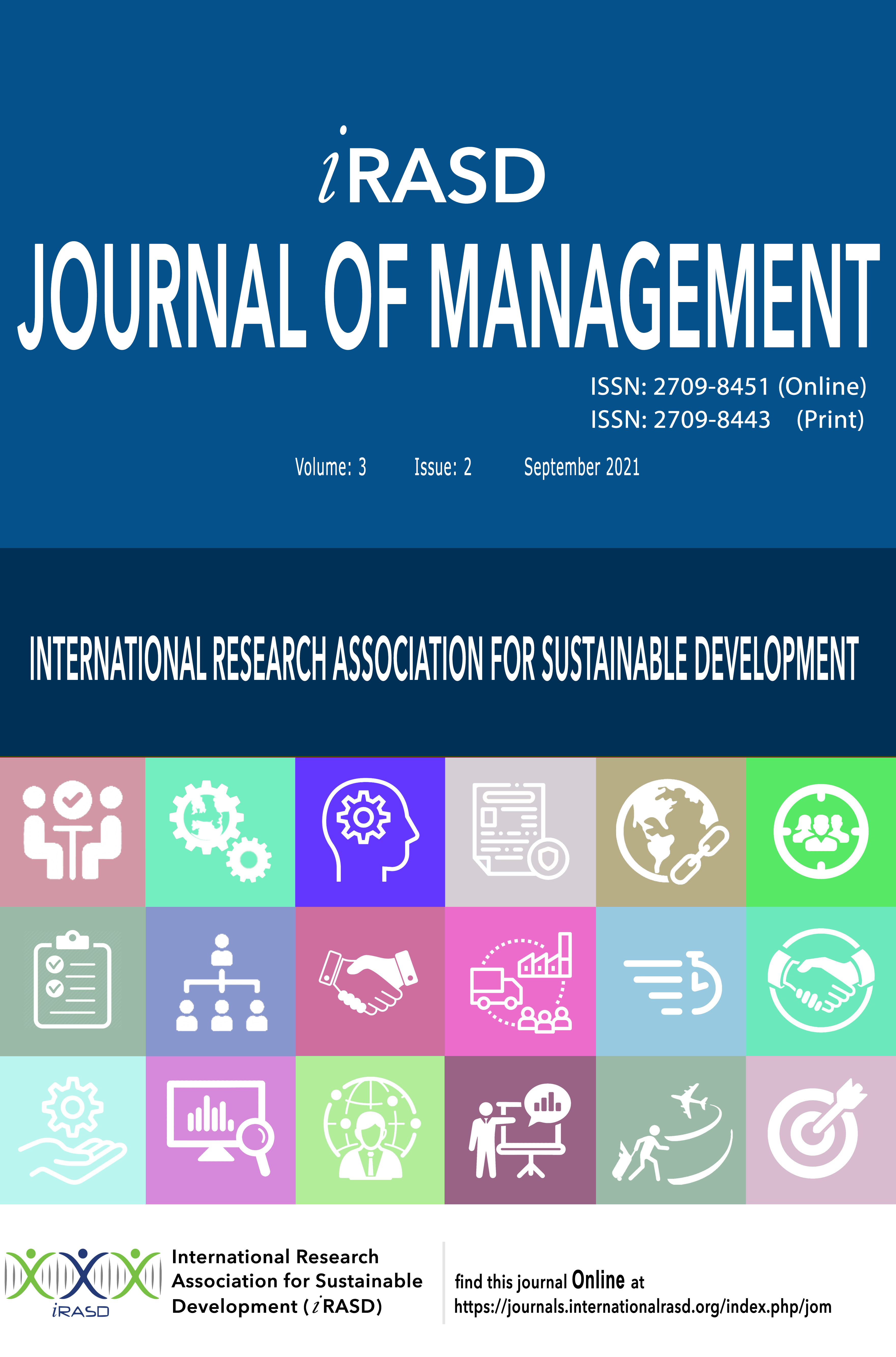 Downloads
How to Cite
Hameed, K., Yazdani, N., Abbas, Z., & Arshed, N. (2021). Where is your commitment? To organization or to their boss? IPA (Interpretative Phenomenological analysis) of employee working in Private Sector Organizations. IRASD Journal of Management, 3(2), 156–170. https://doi.org/10.52131/jom.2021.0302.0035