Academic Administrative Emotion Management: A Systematic Literature Review
Keywords:
Academic Administration, Emotions, Emotion Management, Emotion Regulation
Abstract
This study investigated sociological nature of emotions with its predictors and effects through literature review. Individuals need motivational force in every field; it determines the level of effort in work. In academic field emotions of anxiety, stress, envy, challenge may affect teachers in educational institutions. Thinking approach and aptitudes can be enriched by employing simple methods like experiencing the positive emotions and taking life as an enjoyment. If employees hide their true feelings about organization, the results may affect the organizational working adversely. The investigation of emotion management impact is necessary for effective engagement of teachers. Literature revealed various intrinsic or extrinsic influential factors for the emotion management and emotion regulation. There are different models like Integrated Model of Emotional Intelligence, process Model and Ego Depletion Model. But in context Pakistan's education system the related study developed a response modulation model (URE) which will help us in stressful situations and minimizing the intensity of emotions.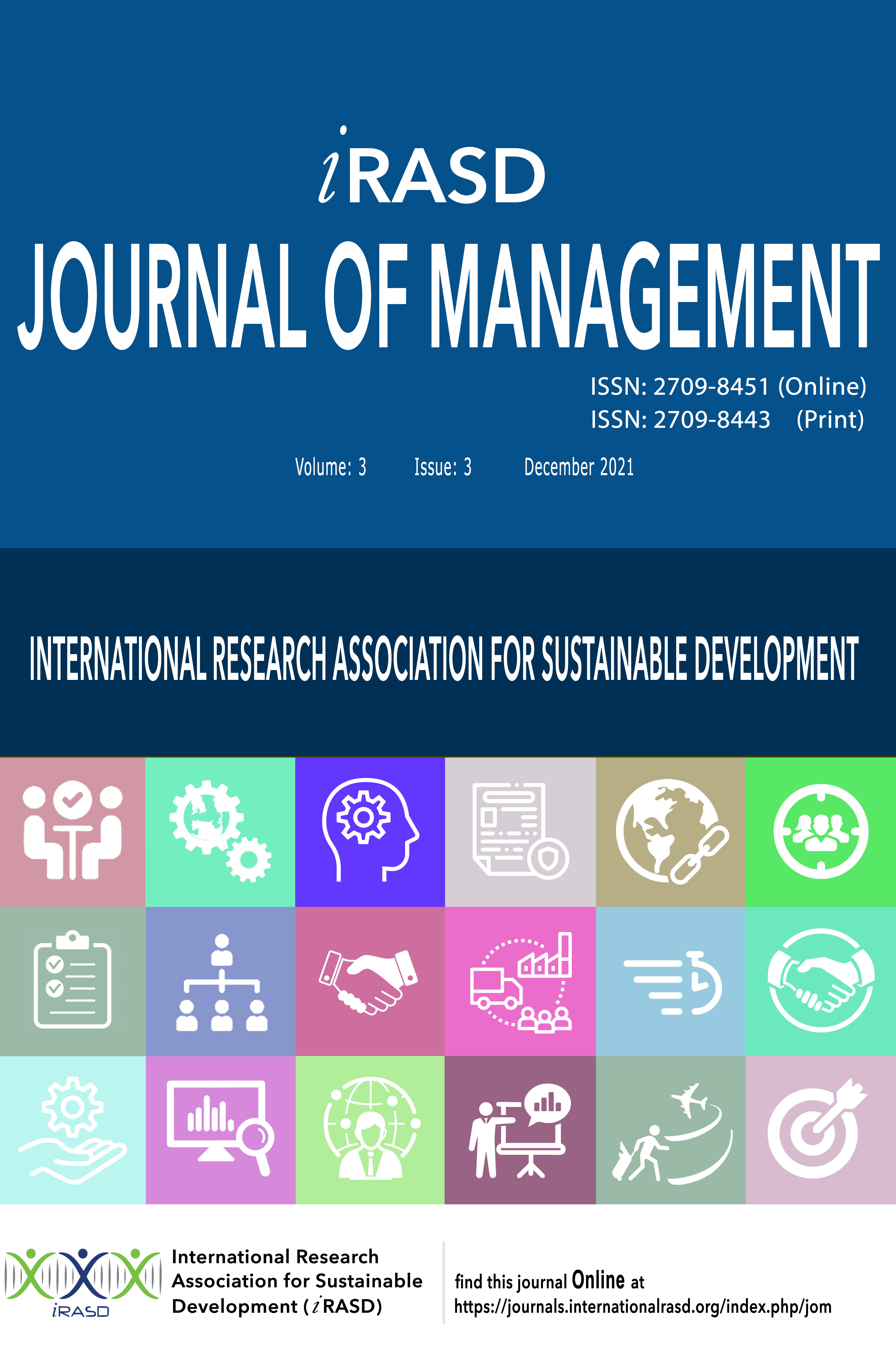 Downloads
How to Cite
Khan, K. M. ., & Kashif, N. ul. (2021). Academic Administrative Emotion Management: A Systematic Literature Review. IRASD Journal of Management, 3(3), 373–378. https://doi.org/10.52131/jom.2021.0303.0052
License
Copyright (c) 2021 Khalid Mahmood Khan, Najam ul Kashif
This work is licensed under a Creative Commons Attribution-NonCommercial 4.0 International License.