Insider Trading Laws and Corporate Governance Impact on Investment Decision
Keywords:
Insider Trading, Corporate governance, Insider trading laws, Investment decision
Abstract
This research aims to analyze the impact of insider trading laws and corporate governance on investment decisions. For this purpose, the data of 400 potential and actual investors employed who provided their feedback on a structured questionnaire. When the data is collected, it was cleaned. The normality of data and reliability of items were also checked and within limits. Simple Regression was applied to test hypotheses. It was concluded that the perception of insider trading laws and corporate governance have a positive impact on investment decisions. The study has wide implications and the government and corporation both can be beneficial from its insight and findings, and exercise good corporate governance practices and follow stringent insider trading laws. The study also paves the way for future research.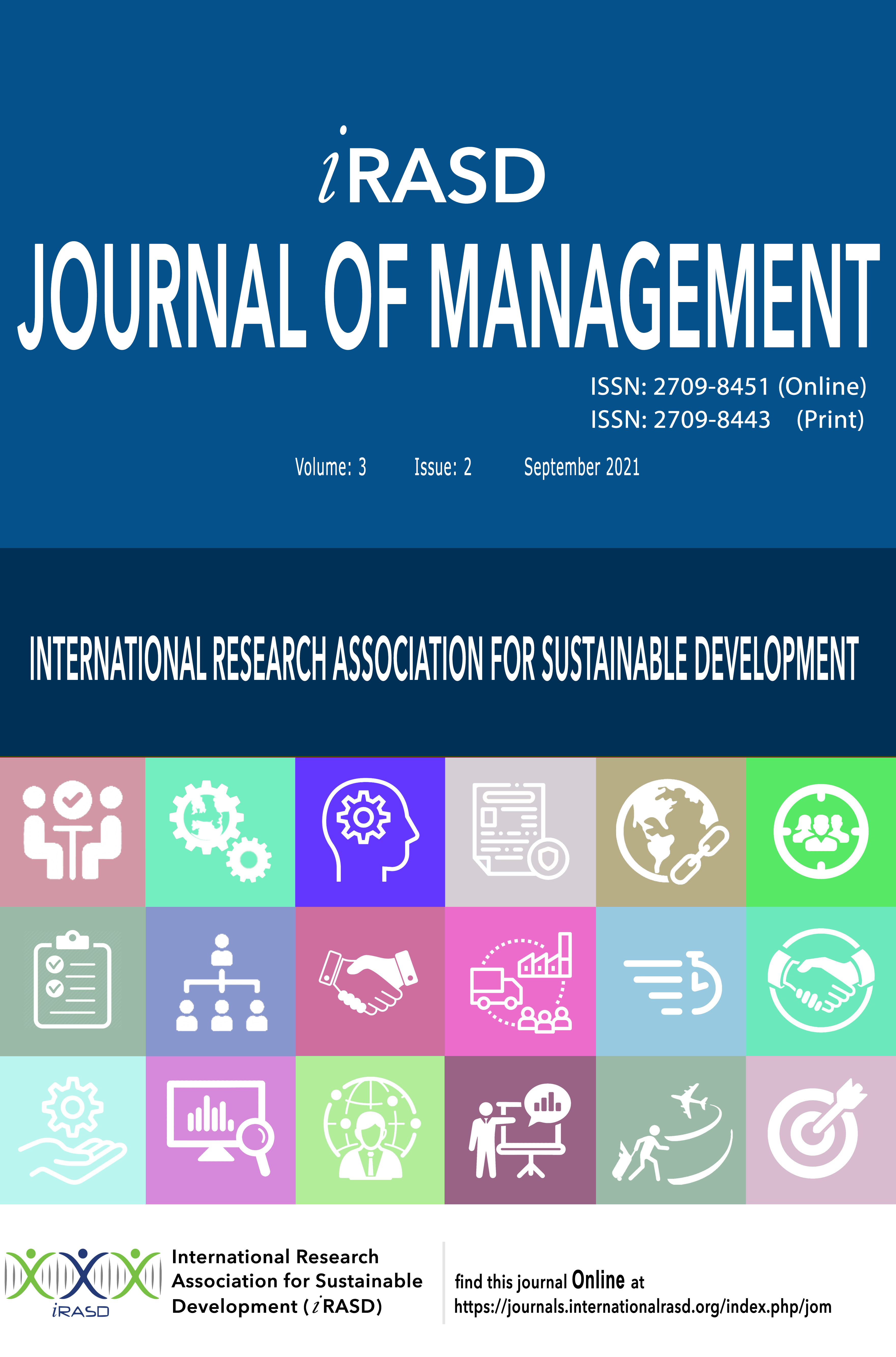 Downloads
How to Cite
Khan, S., & Rehman, U. U. (2021). Insider Trading Laws and Corporate Governance Impact on Investment Decision. IRASD Journal of Management, 3(2), 126–137. https://doi.org/10.52131/jom.2021.0302.0032