A Model to Analyze the Mobile e-banking Application Quality Factors impact on Consumers' e-Loyalty: Mediating Role of e-Satisfaction
Keywords:
Reliability, Mobile e-banking application design, Trust, E-satisfaction, E-loyalty, Cognitive-motivational-relational (CMR) theory, Developing country
Abstract
Technology has transformed the banking industry. The banking sector has adopted digital ways to provide the best service to consumers to increase loyalty. The current study examines the influence of e-banking mobile application quality factors comprising reliability, application design, and trust on consumers' e-loyalty in Pakistan's private banking sector. Furthermore, the mediating role of e-satisfaction examined between the relationship of e-banking mobile application's quality factors and consumers' e-loyalty. The data were collected through 218 consumers of private banks in Pakistan using convenience sampling. The questionnaire was adopted through literature. The statistical tool Smart PLS 3.2.8 has been utilized to do partial least square structural equation modeling (PLS-SEM). The reliability and trust have significantly influenced e-loyalty in findings, while mobile application design reveals an insignificant effect on e-loyalty. The study contributed to the existing literature on e-banking by using cognitive-motivational-relational theory through mediating role of e-satisfaction. The present research anticipated offering guidelines to improve customer satisfaction and consumer loyalty in developing countries' private banking sectors.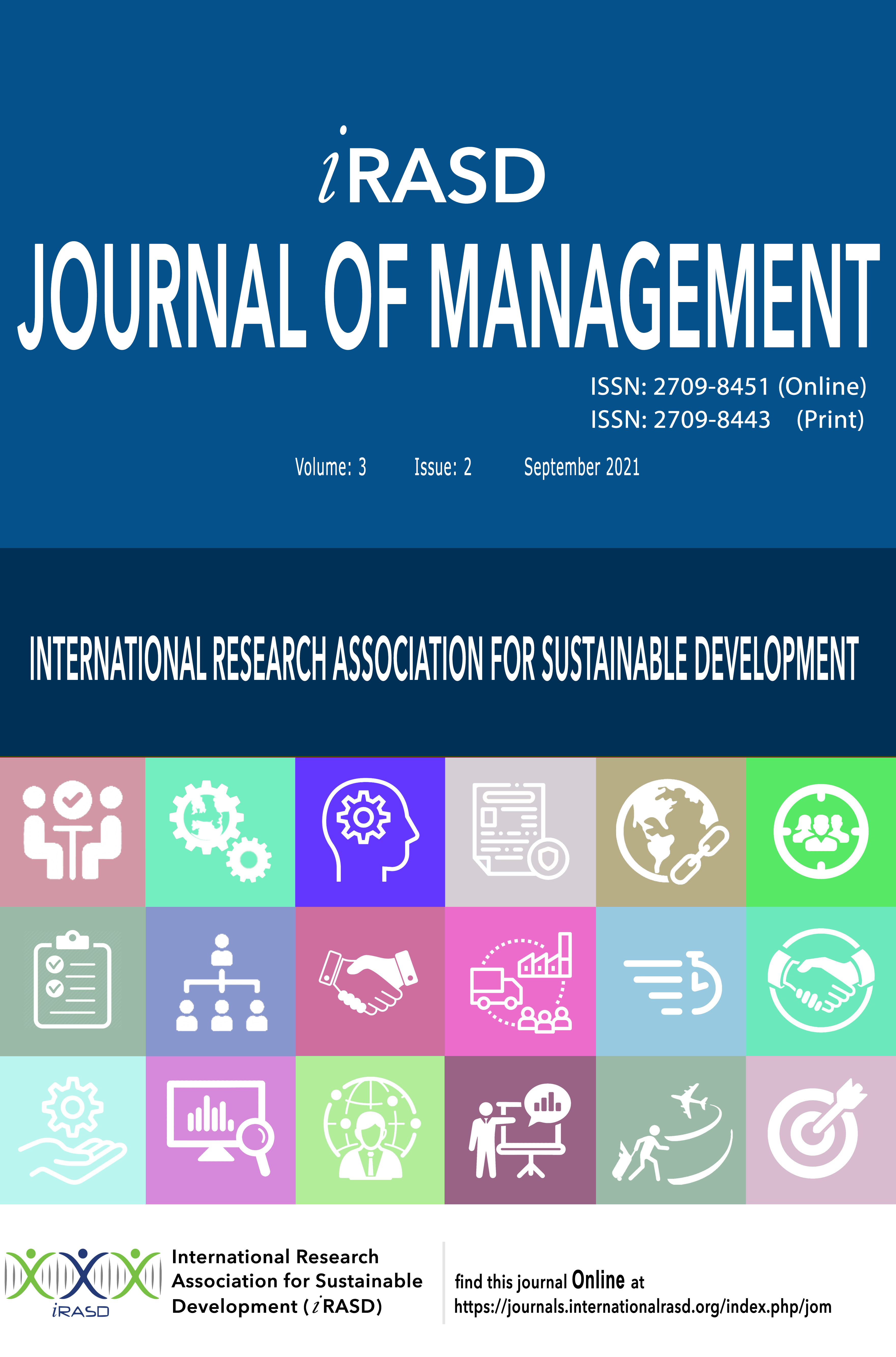 Downloads
How to Cite
Ali Gill, A., Ali, M. H., Aslam, M., & Amjad, M. H. (2021). A Model to Analyze the Mobile e-banking Application Quality Factors impact on Consumers' e-Loyalty: Mediating Role of e-Satisfaction. IRASD Journal of Management, 3(2), 137–145. https://doi.org/10.52131/jom.2021.0302.0033