Burnout Among Business Students and Its Impact On Academic Performance
Habib Ahmed

The Islamia University Bahawalpur.

Syed Moin-ud-Din Shah

The Islamia University of Bahawalpur, Pakistan.
Keywords:
Purchase intention, Consumer, Marketing Advertising, Social media
Abstract
Purpose: Purpose of this research is to check the impact of Burnout among with Work Load and Stress on the Academic Performance of the university and thus then the ways to cope up with the burnout and then to get maximum academic performance.
Design/Methodology/Approach: Total of 750 students were taken as population of this research and sample of 250 students were taken and distributed the questionnaire.  The responses were get back from 150 students to analyze through the SPSS.
Findings: This study find out there exist a significant strong inverse relationship among Work Load, Stress, Burnout and Academic Performance. Like Academic performance will gets decrease if Burnout, Work Load and Stress will be more.
Limitations: The sample size chosen for this research is very small and the time taken for this study was very limited.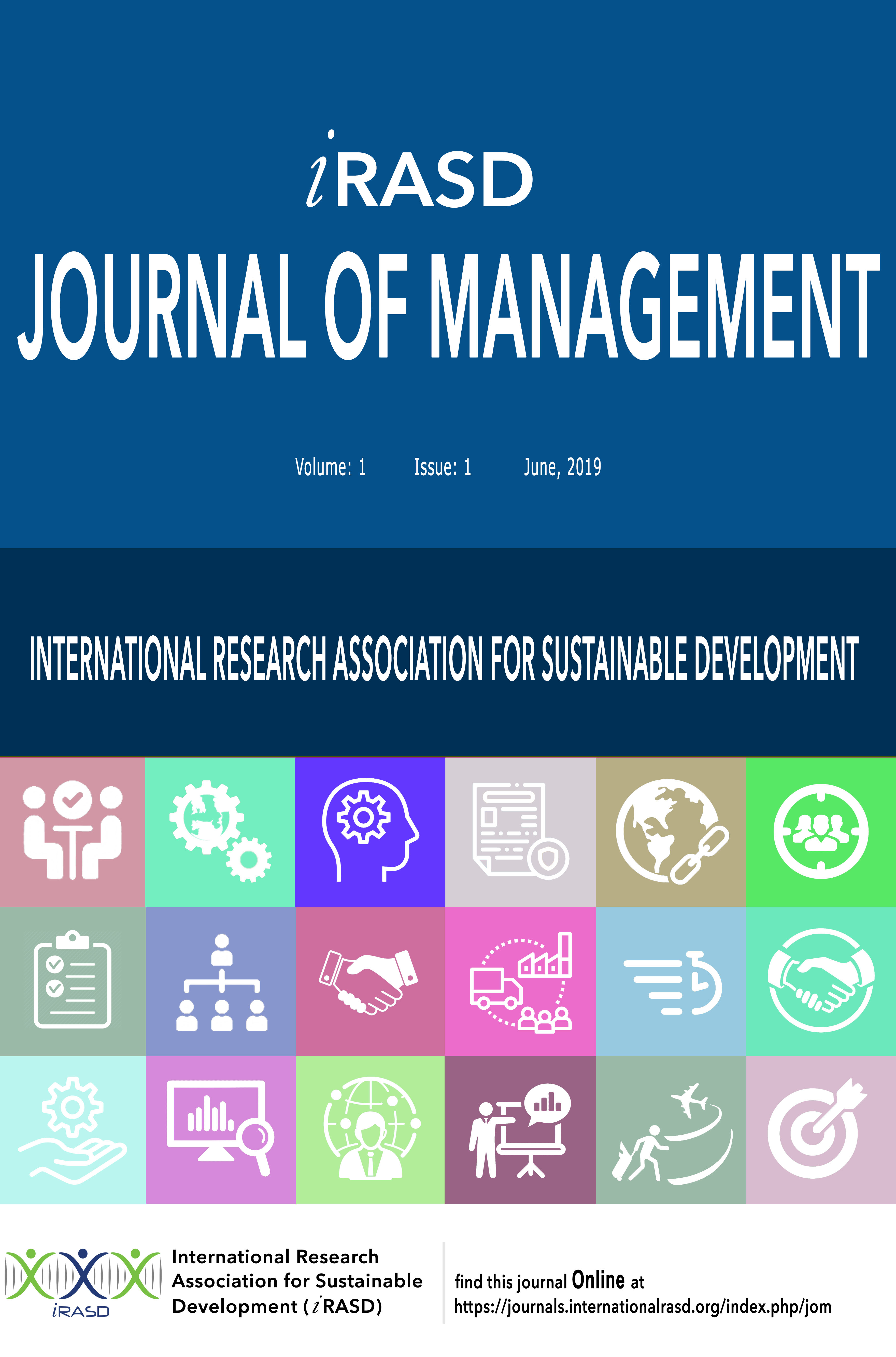 How to Cite
Ahmed, H., & Shah, S. M.- ud-D. (2019). Burnout Among Business Students and Its Impact On Academic Performance. IRASD Journal of Management, 1(1), 37 - 45. Retrieved from https://internationalrasd.org/journals/index.php/jom/article/view/126