The Review of Management Control System, corporate Strategy and Firm Performance
Aliyu Shehu Usman

Taraba State University Jalingo, Nigeria.

Tariro Masunda

Universiti Utara Malaysia.

Ahmed Sabo

Taraba state university, Jalingo, Nigeria.
Keywords:
Corporate strategy, management control systems and organizational performance
Abstract
Management control system (MCS) and corporate strategy play vital roles in achieving organization set objectives. For it to be effective, management must align and integrate these concepts in their business models. The study seeks to investigate whether a relationship exists between corporate strategy, MCS and organizational performance. To achieve these objectives, the study employs the use of literature review approach. The study found that a positive relationship does exist between these three variables. The consensus is that these three constructs complement each other to result in superior corporate performance. The study recommends that management must align its MCS to suit their business strategies in order to enhance organizational performance.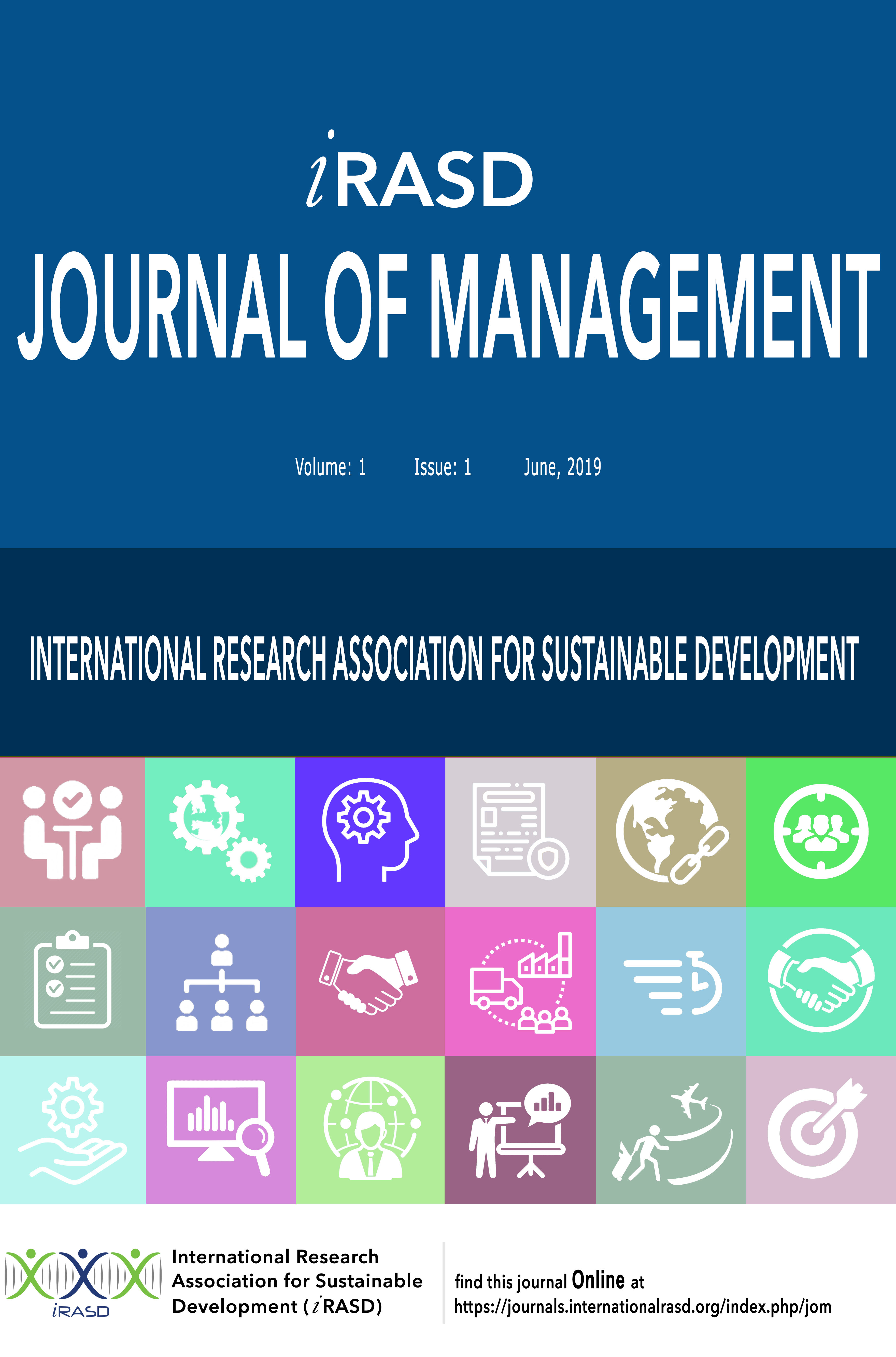 How to Cite
Usman, A. S., Masunda, T., & Sabo, A. (2019). The Review of Management Control System, corporate Strategy and Firm Performance. IRASD Journal of Management, 1(1), 12 - 19. Retrieved from https://internationalrasd.org/journals/index.php/jom/article/view/108